Choose Japanese Language as a Career
At JIFL, we offer Japanese language courses for all levels, right from the beginner to the advanced level courses. In addition to the JLPT courses, we also provide short-term courses wherein we train our students to ace a particular skill in the Japanese language. Our course structures have been designed & updated with consistent efforts to make your learning effective & fun at JIFL.
Dive in the World of Knowledge
On completion of a particular level with JIFL, the student is also entitled to get a certification from the JIFL team.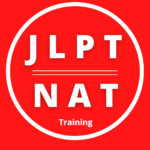 JLPT certification is the most widely accepted Japanese language certification world wide. From beginner to advanced level japanese courses, Our JLPT/NAT courses are curated in a student-centric learning method to help you ace your JLPT/NAT exams. From providing our students with essential course material to making the process efficient & easy to understand for our students, we promise to fulfill every need to help you pursue a successful career in Japanese language.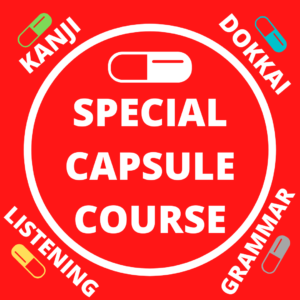 To help our students overcome the inhibitions faced throughout their learning process, we at JIFL have come up with short term capsule courses. Our capsule courses involve an insightful learning process with an aim of focusing on individual sections like listening, dokkai, kanji & kaiwa. These capsule courses will aid  the student get familiarized with tips & tricks to solve & score in each section of their JLPT/NAT exam.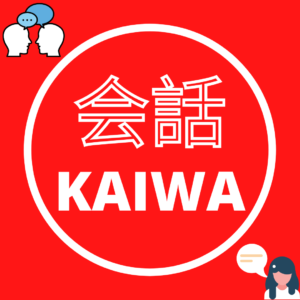 To excel in any language, communication is a must skill. Therefore, at JIFL, we offer special kaiwa courses for our students who wish to improve their communication skills. With a motive of making your Learning experience fun at JIFL, the kaiwa classes are designed to make you learn conversational skills through anime, which will not only boost your speaking confidence but will also  help you enhance your interpretation & translation skills.
Even if you are a working professional, who is struggling to make sometime to pursue a career in Japanese language or a student seeking individual attention to ace your japanese language, JIFL has got your back. Apart from the group classes we also offer on-on-one sessions to focus on individual needs & flexibility.
Introduction to Hiragana, Katakana & Kanji (150) Beginner level Vocabulary (800), Listening & Grammar patterns
FREE STUDY MATERIAL & MOCK TEST SPONSORED BY JIFL
Kanji (400), Supplementary level Grammar, Listening practice, Vocabulary(1500), Introduction to organizational level communication (Sonkeigo & Kenjougo)
FREE STUDY MATERIAL & MOCK TEST SPONSORED BY JIFL
Kanji (800), Intermediate level Grammar patterns, Vocabulary(3700), Dokkai & Listening practice
FREE STUDY MATERIAL & MOCK TEST SPONSORED BY JIFL
Kanji (1200 ), Advance level Grammar expressions, Dokkai, Vocabulary(6000) & Listening practice
FREE STUDY MATERIAL & MOCK TEST SPONSORED BY JIFL
We believe in enhancing interpersonal skills by coming together in a class. It is an opportunity for you to deliberate ideas & start conversations in building a career. You choose a DEMO class from the below mentioned. 

FOR ACTION TAKERS – Get a 10% discount with every reference.
Do JIFL provide any demo classes before enrolling in a course ?
Yes, we provide 1~2 free demo classes for students to evaluate JIFL & JIFL to evaluate the student before they enrol with JIFL.
Can I learn Japanese if I am not proficient in English Language ?
Yes, Anyone can learn Japanese Language irrespective to their Native language or English Language proficiency.
What about the study material? How will I receive the learning material from JIFL ?
Students will receive hard copies of all the learning material according to the class enrolled (if needed be).
Study materials are provided for free of cost to all the students (if needed be) via courier. *excluding delivery charges.
In this pandemic situation how will the classes be conducted ?
Online and Offline (all covid-19 rules & regulations opposed by the government of INDIA are being strictly followed).
Which Japanese Language proficiency level is required to study in Japan ?
Minimum Japanese Proficiency required to study in Japan is JLPT N5/NAT 5Q.
Do JIFL courses include Japanese Culture training ?
Yes, we also cover Japanese culture in our Courses, we also conduct guest lectures provided by Japanese natives.
How many classes will be conducted in a week ?
3 classes will be conducted in a week(alternate days), special weekend batch is also available for working professionals & students.
Will I receive any certification or acknowledgement letter after completion of the Course ?
Yes, All students of JIFL will receive certification or acknowledgment letter after successful completion of course enrolled
How much time should I spare everyday for learning Japanese Language ?
Everyday students should devote minimum 2~3 hours.
Which JLPT/NAT level is considered by corporates or other sectors to be considered as a Japanese Language professionals/bilingual or multilingual ?
In INDIA Japanese Language required (N3/3Q), Rest of the world (N3/3Q or N2/2Q).